!code for roll over link color> <!code for deleting lines under links for the entire page>
Gift Baskets make wonderful gifts for any occasion. Customized to fit your friend or families hobbies, favorite things, etc. . makes these well received and very special.
You may also want to print out some Recipe Cards and Gift Tags for items in your Gift Baskets by going to our Graphics menu.
Romance Basket

Bottle of wine
2 wine glasses
Romantic DVD or video cassette movie
romantic cd or cassette audio
candle
candle holder
Chocolate Body Paint

Love Oil

Honey Dust

Whipped Body Cream

chocolate covered strawberries
gift certificate offering to baby sit (save the coupon below to your computer)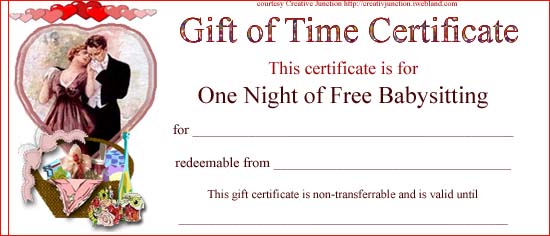 6 ounces fine-quality bittersweet chocolate (not unsweetened); Chopped well. (set aside in a bowl)
1/2 cup heavy cream
1 tablespoon sugar.

In a small saucepan bring cream with sugar just to a simmer, stirring until sugar is dissolved, and pour over chocolate. Stir until smooth. (Make sure temperature is warm when applying to body). Use your imagination to apply to body. Leftovers may be stored in fridge up to 1 week.


1/4 cup vegetable glycerin
1/4 tsp. flavoring extract (vanilla, cinnamon, cherry, etc.)
A small amount of distilled water, if desired
1 drop food coloring

Mix well and bottle. This is a water-based, edible lotion/lubricant and is safe to use with latex products.

1 T of vanilla powder
1 c cornstarch.

Mix then add 1 tablespoon of pure honey to the mixture. Work it in to the cornstarch and rub the clumps between your hands until it turns into very tiny particles. Apply to the body with a large brush or feather puff.

2 T. beeswax
1 T. jojoba oil
1 T. mango butter
1 T. cocoa butter
1 T. coconut oil
1 T. flavoring extract
1 T. honey powder (optional)

Melt butters and wax, stir in oils. Mix in honey powder. When cooled, beat in 5 T. aloe gel until fluffy.
Love Soup

Fill 2 Mugs with several packets of Campbell's or Lipton Dry soup mixes and create A tag with the following poem or print the one provided:

Love Soup

Cupid made a little batch
Of love soup just for you.
For a couple who deserves to get

a few silent moments or two.
So pour a cup, sit down and relax

add some hot water and sip it slow.
Simmer down just a bit

and share in the relaxing glow.

Cupid mixed it just for you

to help your love renew.

Enjoy each others company

and love will always blossom true!

c. morgan

3/2002
Got a Craft Project you'd like to share?
Submit a Project by clicking here.
Help us rebuild our lost site!

site maintained by

This site provided by Tripod.com